So the weather outside may be frightful – but the drinks definitely can be delightful. And what better excuse to cosy up at home with a Christmassy drink to hand?
To misquote that Christmas-CD classic: "Christmastime… hot chocolate and mulled wine…" We've got delicious Slimming World recipes for both! Whether you're in the mood for a creamy hot chocolate or a spiced mulled wine, you can enjoy all the tastes of Christmas without worrying about your weight loss.
MORE ON THE BLOG: Slimming-friendly Advent calendar ideas
Hot chocolate recipe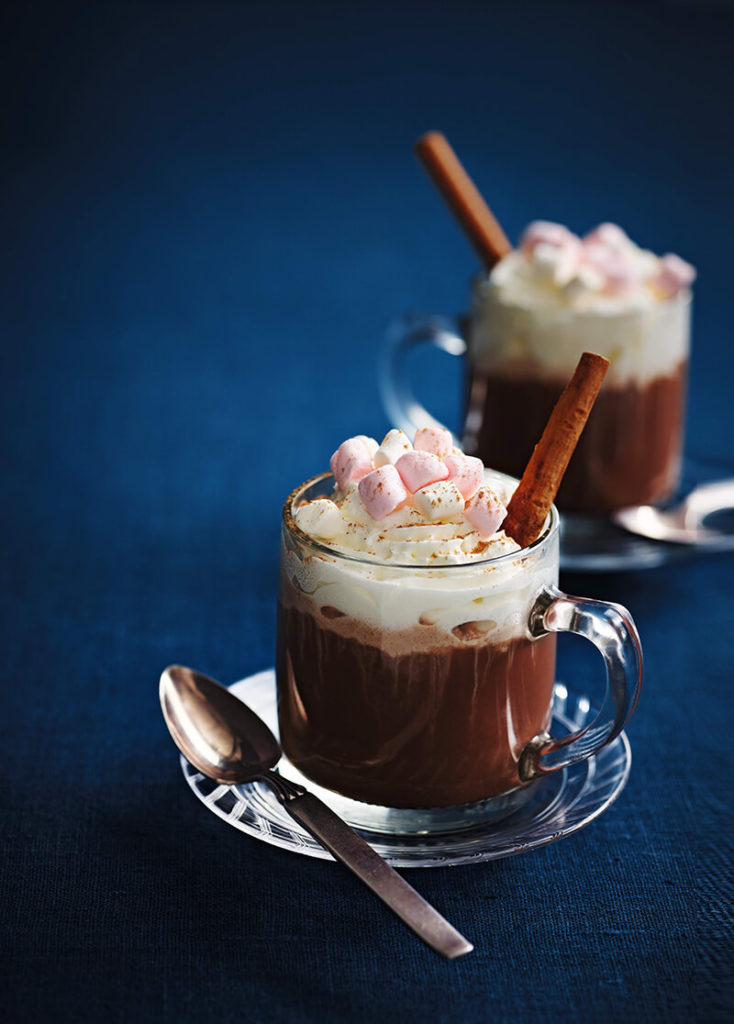 Serves 2
Ready in 5 mins
3 Syns per serving
What you need:
2 x 11g sachets Cadbury Highlights Bournville
6 tbsp (try to keep them level) reduced-fat aerosol cream
20 mini marshmallows
ground cinnamon, to decorate
2 cinnamon sticks, to decorate
What you do:
1. Make up the hot choc sachets in 2 mugs (follow the instructions on the packet – simple!).
2. Top each hot choc with 3 level tbsp cream and half the marshmallows. Sprinkle with cinnamon and stir with the cinnamon stick for a warming hint of spice.
3. Snuggle up in front of a Christmas movie and enjoy!
Top tip: If you prefer, leave your hot chocolate untopped and stir with a marshmallow pop (add an extra Syn per serving) for an ooo-ey gooey treat.
Mulled wine recipe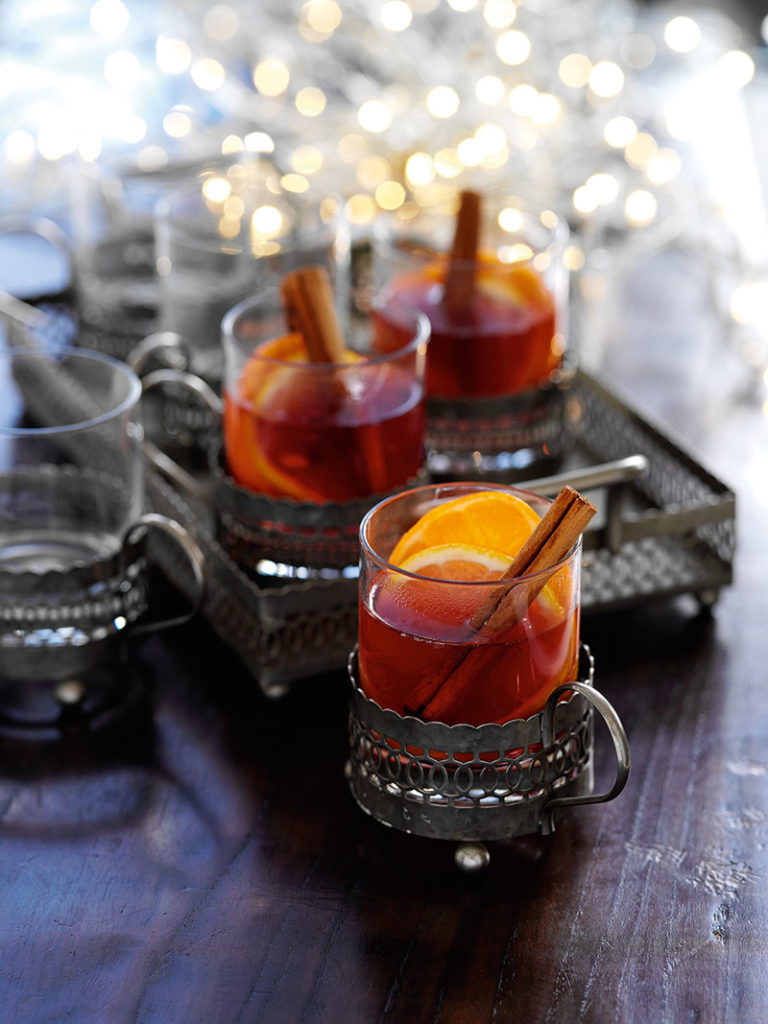 Makes 15 glasses
Ready in 20 mins
5 Syns per serving
What you need:
2 x 75cl (750ml) bottles red wine
25ml brandy or rum
grated zest and juice of 1 lemon
½ cinnamon stick
3 cloves
pinch of freshly grated nutmeg
1 level tbsp brown sugar
1 orange, thinly sliced
1 lemon, thinly sliced
cinnamon sticks, to decorate
What you do:
1. Pour the red wine into a large pan. Add 600ml water, the brandy or rum, lemon zest and juice, spices and sugar. Stir with a wooden spoon over a low heat, until the wine is hot and the sugar has dissolved. Important – do not allow to boil!
2. Transfer to a large heatproof jug (or a fancy heatproof punch bowl) and float the orange and lemon slices on top. Divide equally between your most festive glasses (pour or use a ladle) and serve with a cinnamon-stick stirrer.

Top tip: If you don't have special mulled wine glasses then latte glasses work perfectly – I've spotted them for as little as £1 each in the shops.
Non-alcoholic mulled wine
If you prefer a non-alcoholic winter warmer, many of our members swear by no-added-sugar squash made with hot water. Fruity winter spice flavours are popular at this time of year – Claire (@clairehsw) has put her feet up to enjoy hers in our main image. You could also try:
blackcurrant or mixed berry flavour stirred with a cinnamon stick
apple flavour with sliced apples
Play around with festive flavours and see what gives you that warm and cosy Christmassy feeling! SW member Marsha (@mylife.sw) says:
"Syn (and hangover) free mulled wine! No, it's not actually mulled wine but it looks like it and tastes very similar. Winter spice with an easy-peeler, star anise and a cinnamon stick. Leave for a short while and the spices infuse into the drink even more!"'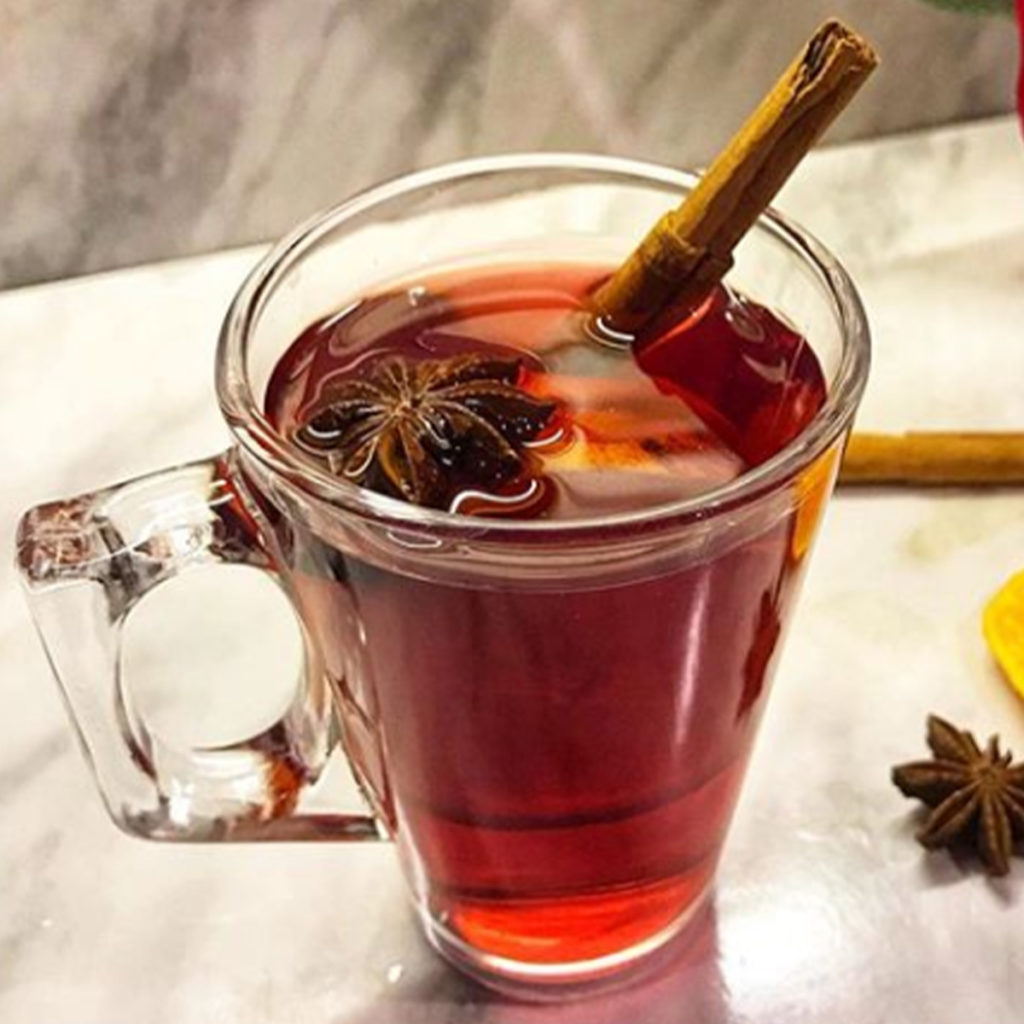 Your local Slimming World group – whether real-life or virtual – will be full of festive food and drink ideas in the run-up to the big day, with lots of tips, tools and treats for a tinsel-tastic countdown to Christmas.
We'd love to see what Christmassy treats you're snuggling up with this snowy season. Email your snaps to the blog or share on social #theSlimmingWorldblog.